INTERIOR DESIGN CONSULTATION
Whether you are looking for those last finishing touch items for your new home or getting started on a home makeover or just looking for a few pieces to refresh your space, INspiration is here to help! Our Interior Designers offer a personalized service that will guide you through the entire process from planning to those final few accessories.
OUR PROCESS
INspiration Furniture is pleased to offer Interior Design Service as part of our customer service including:
1. INITIAL CONSULTATION
Contact one of our designers and schedule an initial consultation. This can be in person at the store or virtually, you decide. This will help us get to know your style, lifestyle considerations, and project overview.
2. SPACE PLANNING
After creating a floor plan, we together create a space that works for you and functions the way it needs to for your lifestyle.
3. DEVELOPMENT OF DESIGN CONCEPTS
Our designers will then select furniture and accessories that match your lifestyle and budget. They will then present you with all the item, textile and color options that are best suited to you.

      
MEET OUR DESIGNER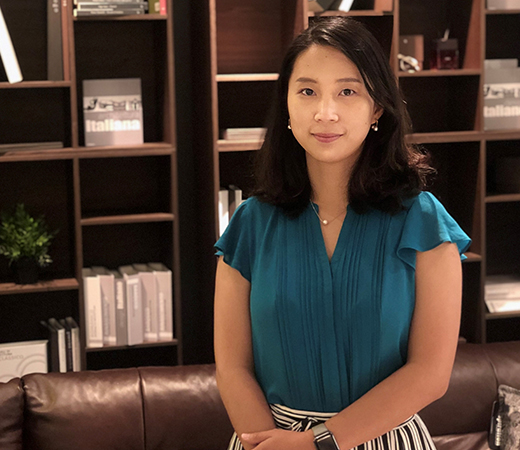 Suzy Huang
Interior Designer - Vancouver
Suzy is a creative interior designer, who believes in the power of beautiful interiors to transform daily life. Suzy moved to Vancouver in 2011, where she embraced her adventurous spirit. She earned a Diploma in Interior Design from BCIT and has a Business Bachelor's Degree from Tunghai University.
Her mission is to assist both residential and commercial clients in creating timeless spaces - whether transitional or contemporary - across a vast range of styles. She is very experienced and friendly and takes each project very personally. Suzy balances colors, textures, and lighting to create a space that reflects her clients' personalities and suits their design needs and lifestyle.
In her spare time, Suzy enjoys spending time with her family, exploring nature and wildlife as well as Vancouver's diverse food scene. For inspiration, she enjoys travelling worldwide for different cultures and experiences.

We charge an initial interior design fee of $250, which will be credited back to your purchase. Our Interior Design service does not include Window Coverings, Flooring, and entire renovations.
READY TO START?
email: info@inspirationfurniture.ca
call: 604-730-1275